The Johnson Group
MEET THE TEAM!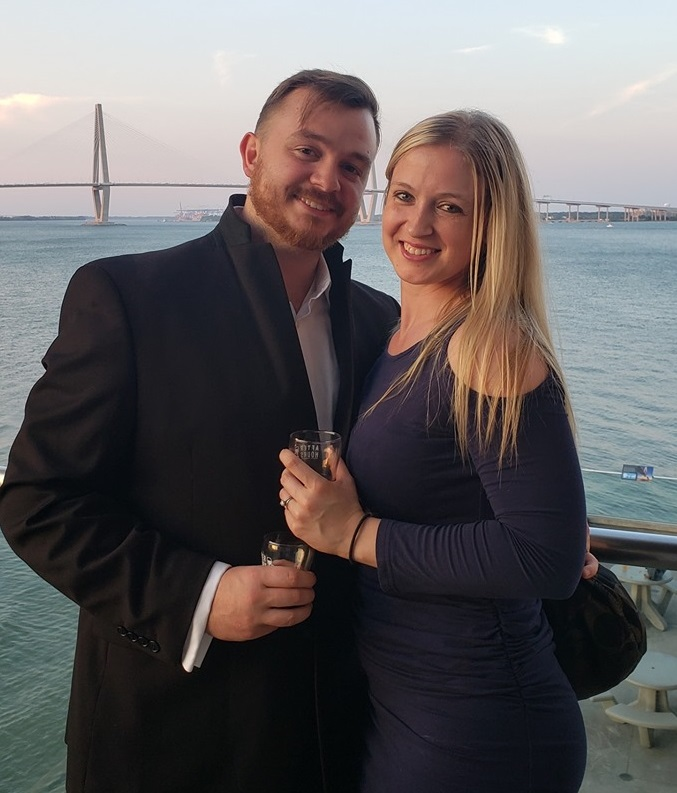 Alex and Deb Johnson
HEY THERE!!! Thanks for taking the time to check us out. We are Alex and Deb Johnson, a married, dynamic duo real estate team. We have always had a passion for real estate and just like at home, we work extremely well together with very opposite, yet highly complementary skill sets. We have both spent our entire professional careers in direct service and engagement with others, we just switched from being inside gyms and nursing facilities, to going outside in the community to meet new people. Everyday is a chance to set goals, hustle, and learn something new. We would love to help you find your dream home! Alex is originally from Delaware, but Deb has been around a little bit more; she was born in Virginia, grew up in Pennsylvania, and then moved to Delaware with her knight in shining armor. Finally and together, we moved to South Carolina, where we have been living happily ever after since 2016. It's safe to say, we are both very familiar with the East Coast;) let us help you find your dream home to begin living your dream life just like we did!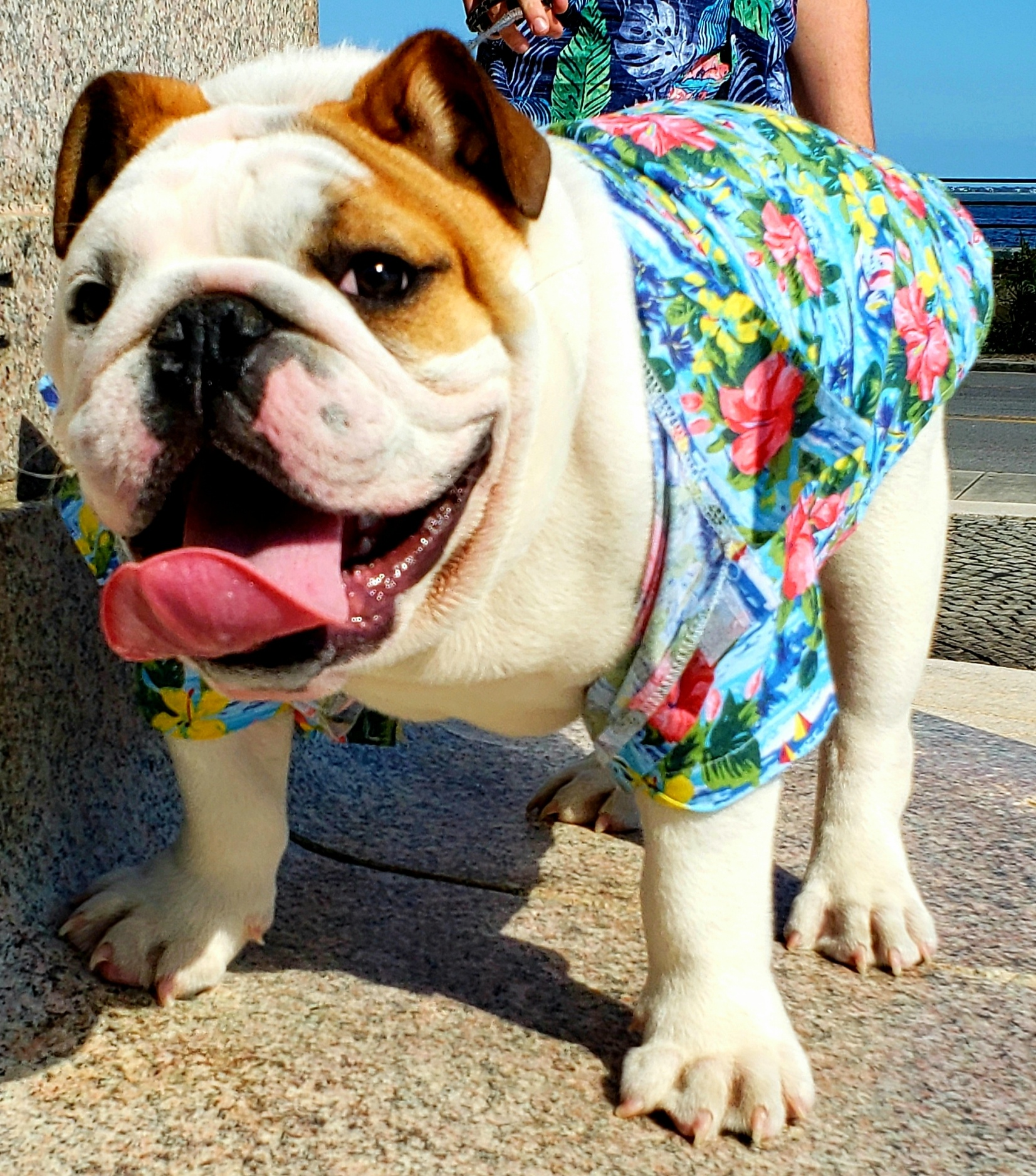 Tank Capone Johnson, Barker-in-Charge

And now, we'd like to introduce the latest addition to The Johnson Group, Tank Capone Johnson. Tank is our Barker-in-Charge, which means he is responsible for looking over contracts, reviewing deals, prospecting, and pretty much running the financial department, both personally and professionally. He maintains an extraordinary amount of chewing bones and toys, but insists they are necessary for the growth and scaling of our business. We don't really understand his reasoning, but he sure knows how to close a deal so we don't question him. He fights just as hard for his clients as he does for sneakers and Beggin' Strips. While on the job, he has a no-nonsense personality, focused purely on results and production. In his free-time, he likes short walks to the fridge, harassing his Rottweiler older sister, snoring, and flexing his favorite Miami Vice Hawaiian shirt around the Battery, that he grew out of 20 pounds ago.
SO HOW DO WE PROVIDE EXCEPTIONAL SERVICE AND VALUE TO OUR CLIENTS?
———————————————————
Our sole motivation is help people in any way we can, focused primarily on being a strong, reliable resource for you. Whether you're looking to buy, sell, or just want to know how things work or who to go to, we want to make sure you can count on us to provide you with accurate and timely information. We don't like salesmen, which is why we have adopted a 100% no pressure approach to our business. Because of this model, we are forced to make sure we never lose sight of our top priorities which are to enhance your life in any way we can, help get you on whatever track you need to be on, or help you navigate any area of real estate you aren't sure about. If you are ready to take the next step and become a client of ours, we offer:
Buyers Services:
-100% free buyer services
-$500 buyer rebate to be applied to closing costs or home warranty*
-free customer home buyer search
- the experience you need to ensure that the best deal is being negotiated
Seller Services:
-1 day listing agreement, you are always in control
-your home featured on 2000+ national and global websites
-high definition professional photos
-modern digital and in-person methods for home promotion
We want you to be happy and excited for this new chapter in your life, whether you're buying or selling your first, second, third, fourth, or forever home. The wonderful world of real estate is stressful, yet overwhelmingly exciting; It's a step forward in your life and we want to be your soldiers, your warmth, your guidance, and your friend throughout this process. Working as a team provides us with unique ability to provide extraordinary service to our clients, and through service to others, we are able to develop strong relationships and produce exceptional results.
SO WHAT ARE YOU WAITING FOR!?!
Don't be like the guy in the picture, reach out to us today and let us know any way at all we can be of services to you. Moving to Charleston and living in this area is the greatest decision we have ever made, so we want to do our part to spread the love and joy we experience here, every single day.
*special restrictions apply to rebates